2 PRATICE BUCKETS OFFERED
ON THE BILL !*
What if you could both enjoy a delicious lunch and perfect your swing?
Until August 31st, benefit from 2 practice buckets offered on your TEE TIME bill.
You don't own your equipment ? No panic, we can also lend you all the necessary.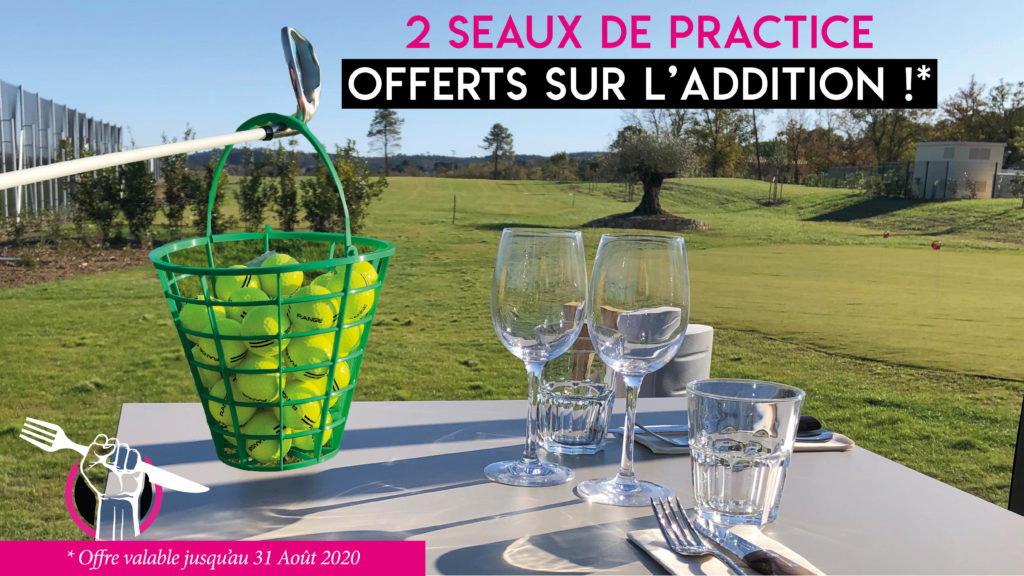 1 ADDITIONAL MONTH ON YOUR MEMBERSHIP
You already adopted the Green attitude by Democratic Golf and want to share it with your friends? 
Sponsor a friend, a colleague and benefit both of you from an additional month on your membership.